Here, you can view the history of emails that you sent to your customers in a given date range. You can also set a filter to see emails that bounced or received a complaint too.
Many of our merchants utilize multiple email types that our app offers, and we noticed the email history list can start getting long and with all types shown together.
To help you sort through the list more easily, we recently added another filter for Email Type. This allows filtering emails by broadcasts or automations - you can even drill down further and select a specific automation. By default, the Email History section will show all types of emails but you can filter by:
Broadcasts
Cart Recovery (Automation)
Welcome All Subscribers (Automation)
Thank You Shopify Subscribers (Automation)
Thank You 1st Purchase (Automation)
Welcome Accounts (Automation)
Upsell (Automation)
Winback (Automation)
Birthday (Automation)
Auto-responders (Linked Automation)
Scheduled (Linked Automation)
Double Opt-In (Linked Automation)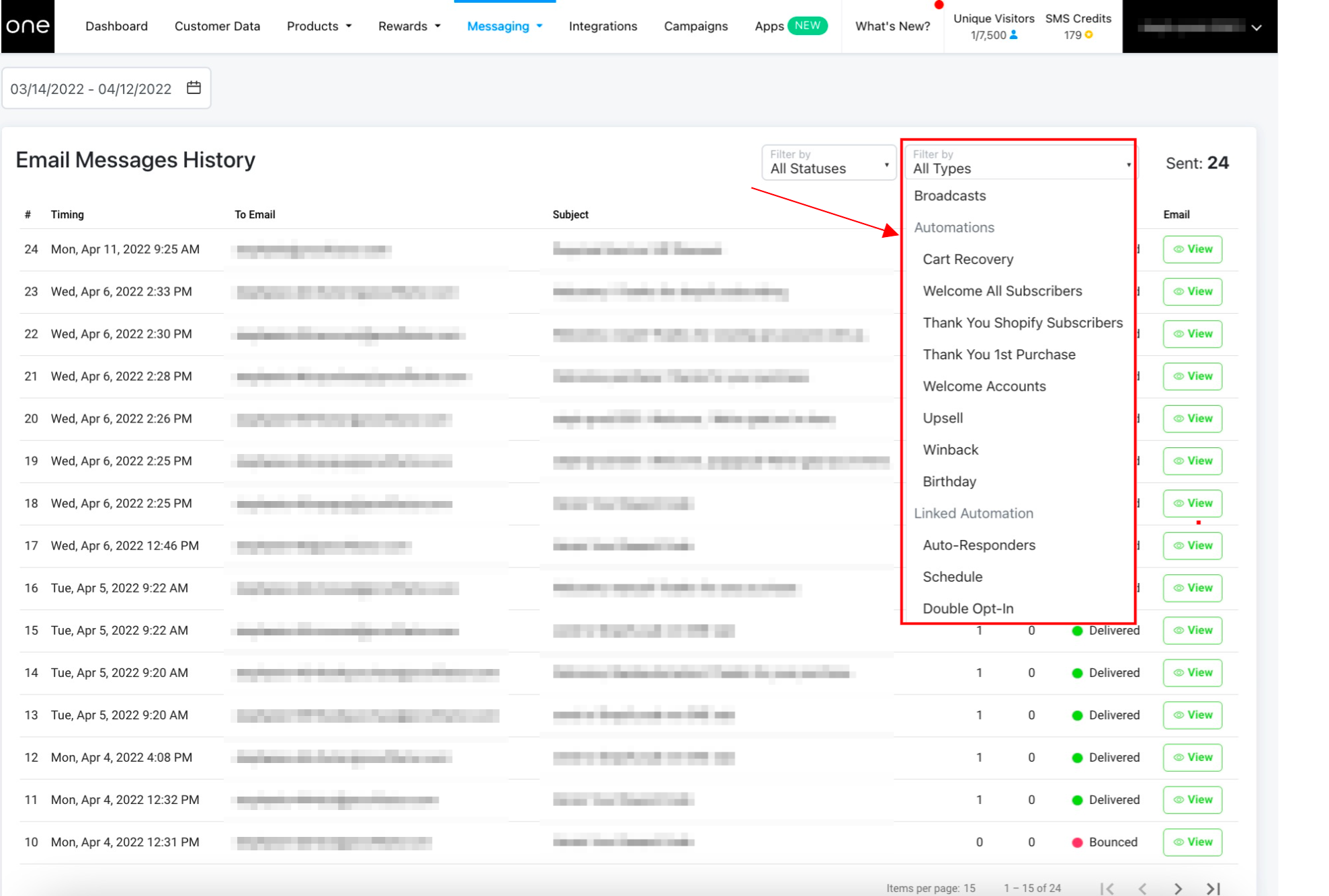 We hope this makes it easier for you to find and analyze the emails you've sent by type!