We've recently streamlined the configuration settings for our ONE+ social proof pop-ups:
Recent Sales Pop
Aggregate Sales Pop*
Live Visitor Count
Aggregate Visitor Count*
*
these popups are only accessible on our Plus Plans (i.e. Kick Starter, Small Business, High Traffic Site, Enterprise Website, Medium Enterprise Website, Large Enterprise Website).
Instead of navigating to the pop-up vs. campaign level, you can now quickly access and edit your social proof settings in one place. If you have more than one social proof popup enabled, note that the changes you make will be applied for all of them.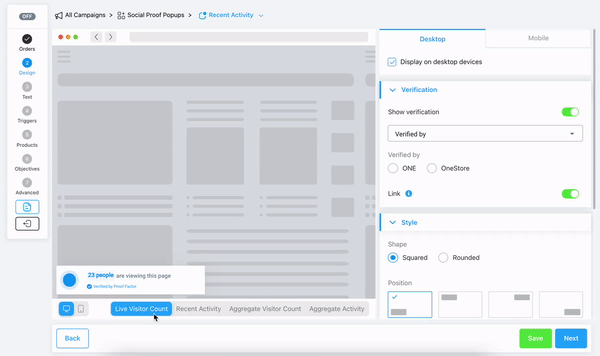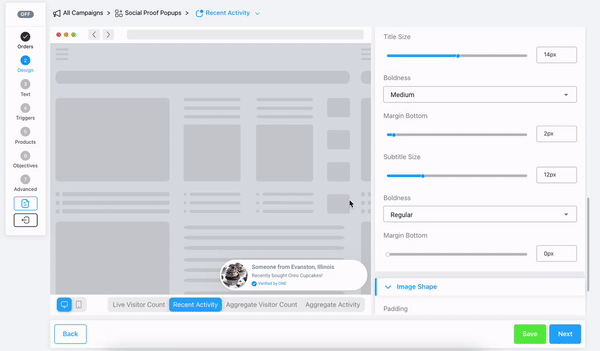 All the options that you were used to seeing are now in one place! As we continue to add features to our platform, we strive to make sure that everything is organized, easy-to-follow, but most importantly intuitive!