Hey there! We've got some exciting news to share with you today that will make your pop ups even more secure and bot-proof. 🛡️
🔒 We're thrilled to announce the latest addition to our Pro Plan: Captcha in our opt-in pop ups! It's the upgrade your pop ups have been waiting for. It provides another layer of protection by asking visitors to complete a Captcha when they enter a submission in your pop up. This will defend you against bot attacks and ensure genuine submissions.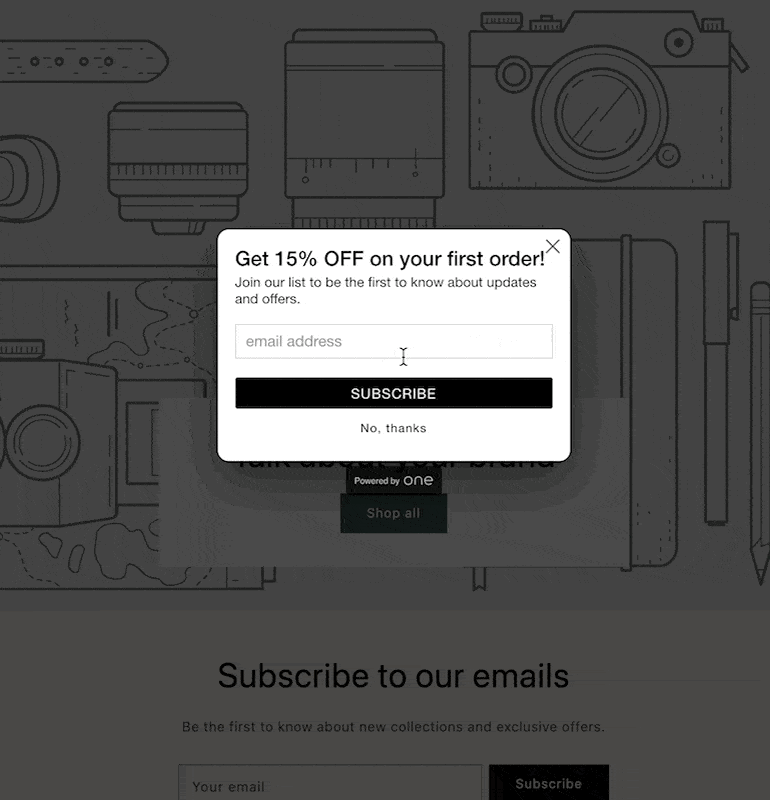 🚫 Bots, Beware! With Captcha, it ensures that only real, engaged users are entering information in your opt-in pop ups. No more spammy submissions or unwanted sign-ups.
🎯 Why Should You Be Excited?
Stronger Security:

Rest easy knowing that your opt-in pop ups are more immune to the sneaky antics of pesky bots. Captcha is like a digital bouncer for your website!

Higher Quality Leads:

Bid farewell to fake email addresses and irrelevant sign-ups. Captcha ensures that the subscribers you gain are genuine and truly interested in what you offer.

Enhanced Data Accuracy:

With real users in your database, your analytics will be more accurate. This means better insights and smarter marketing decisions.
🎩 How to Activate Captcha
When editing your pop up, go to the Form field, and look for the "Spam Prevention" dropdown on the top right. Simply fill in the checkbox for "Show AI-powered Captcha" and you're good to go!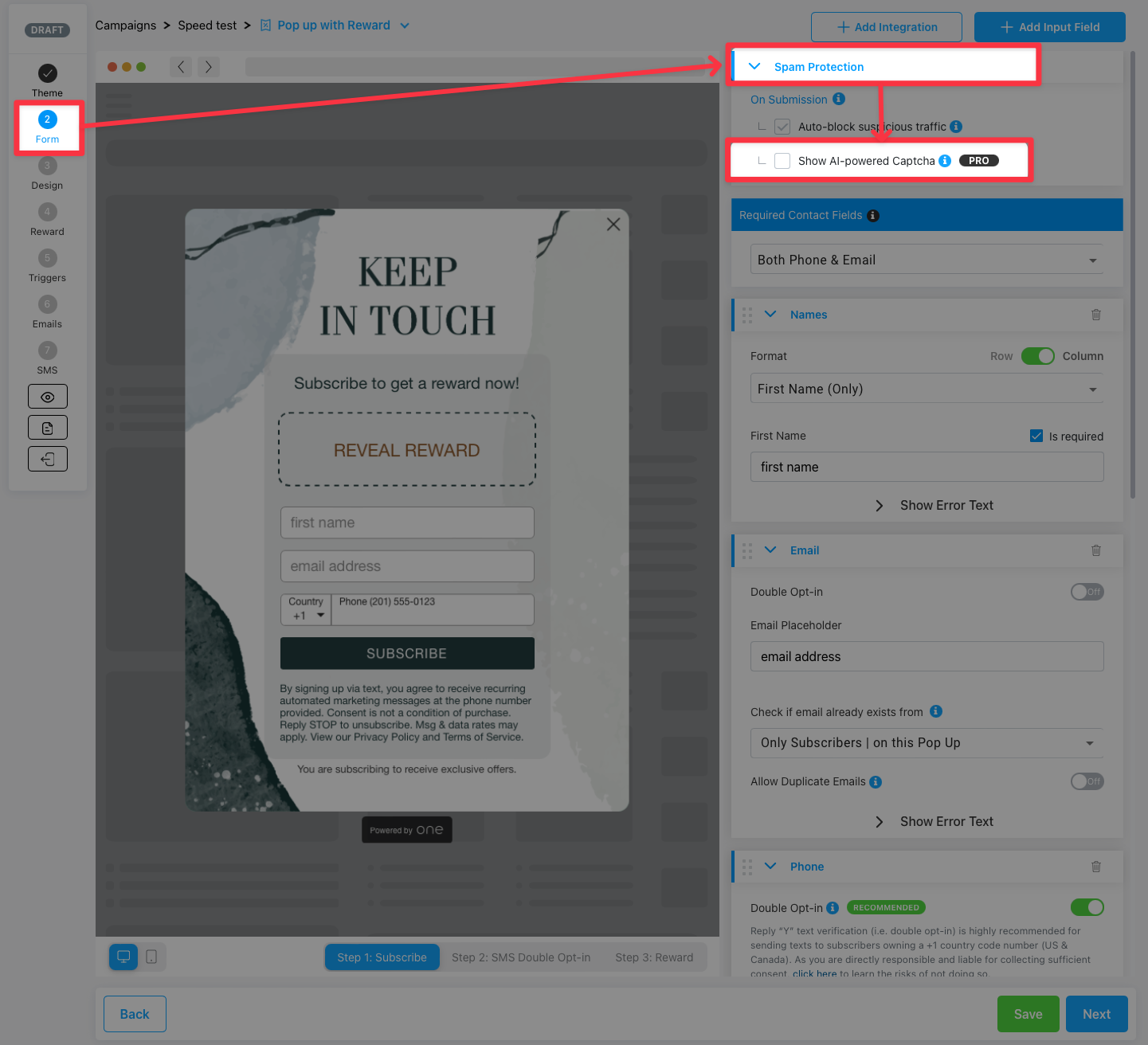 🥳 Upgrade to Pro and Activate Captcha Today!
As always, if you have any questions or need assistance, our friendly support team is here to help. Get ready to take your pop ups to the next level! 🚀
ONE Team 💃🕺