We made some small but helpful improvements for our Upsell email automation (it's all in the details 😉).
First, the "Recommended Product" block is now added by default for every Upsell email theme. This block allows you to display your product's details such as image, name, and price.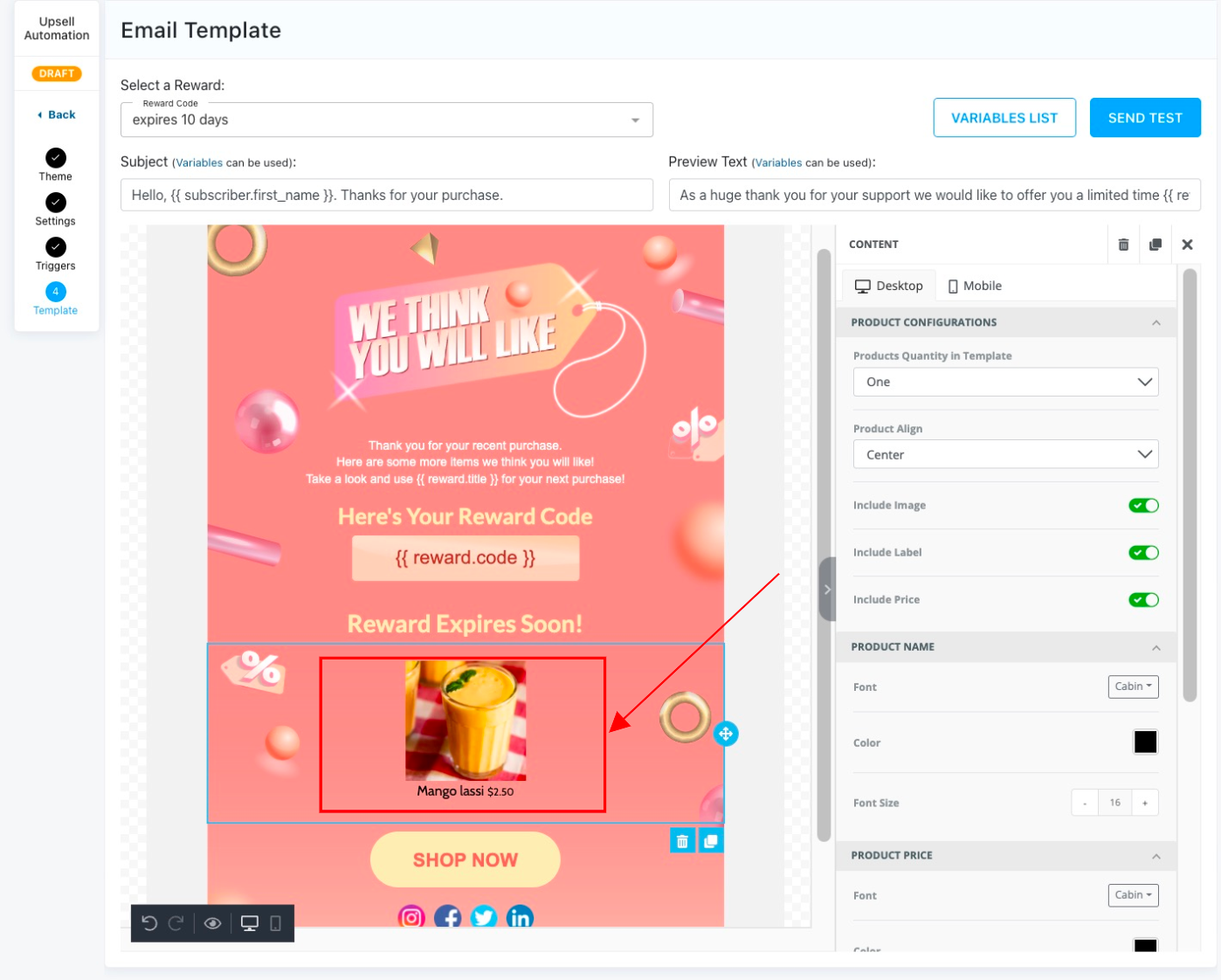 Second, you can now customize the font, color, and size of the product name and price too!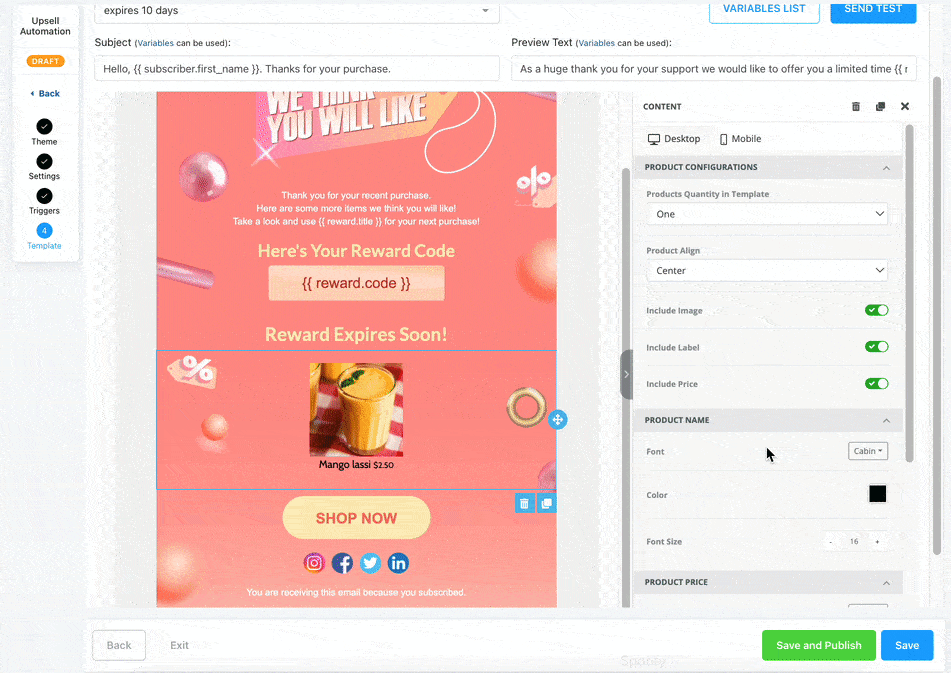 We hope you find these features helpful to further customize your emails! 🎈