We're thrilled to receive so much love for our new email and popup themes! It makes us happy to hear that you all are enjoying them.
As you may be aware, we've been continually designing and releasing themes to meet various goals, seasons, holidays, styles, etc. If you're looking for a theme that we don't have yet in our library (we currently have 700+ themes!), we want to hear from you.
When you are browsing the theme library, you'll notice in the bottom-right corner there's now a button you can click to request a new theme design.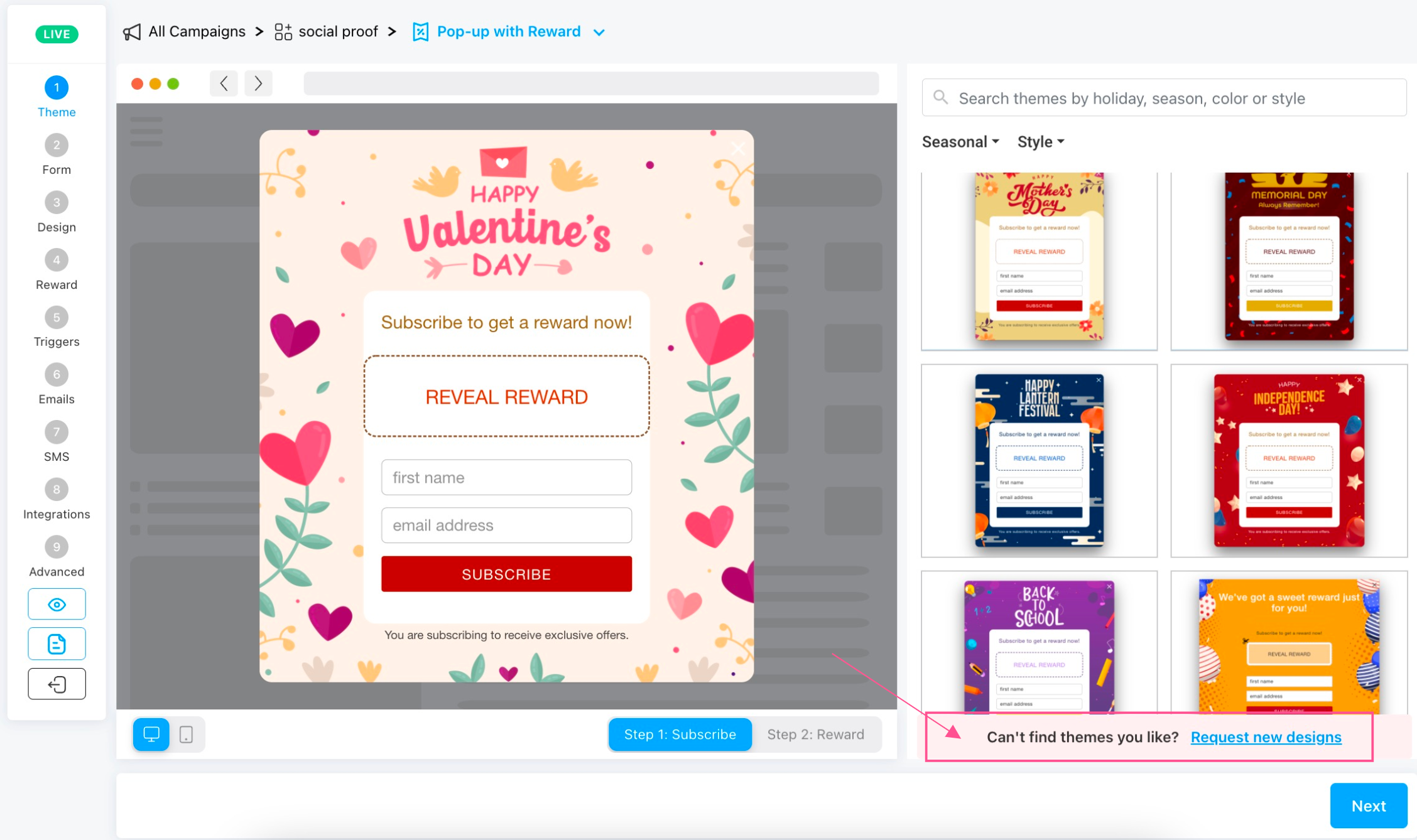 Fill out the form to tell us more about the theme you'd like. You can even upload a reference image for our team to review.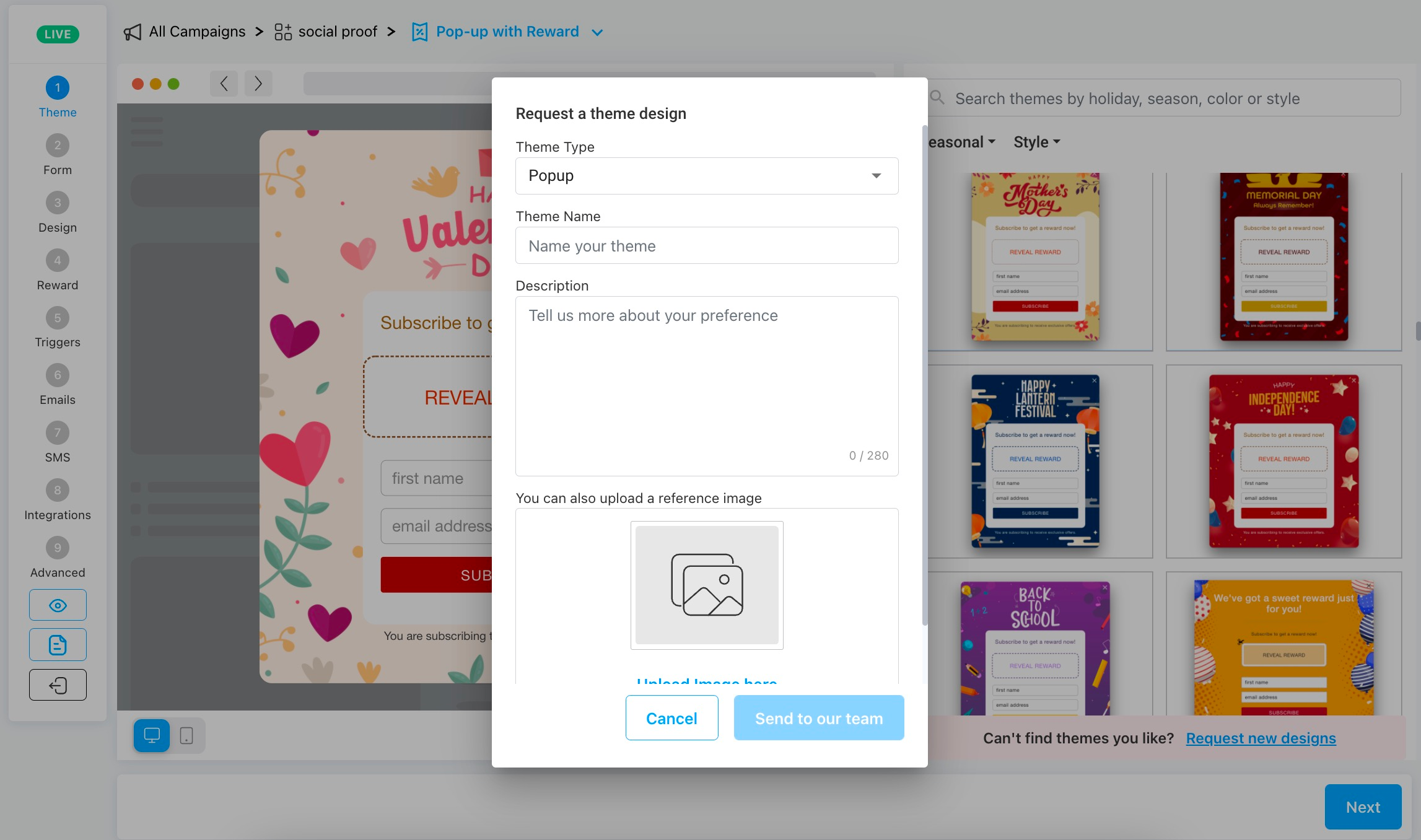 We can't wait to continue making more beautiful designs. We hope these will provide the perfect touch for your shop and brand.